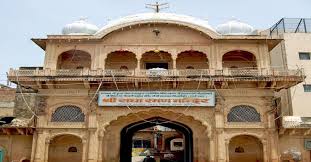 •         The next day, you get to find out more about Lord Krishna's childhood and love interests
with your visit to another town near Mathura, Vrindavan. After your breakfast is served, you
advance towards Vrindavan, indulge yourself more with the temples it has to offer.
•         The Banke Bihari Temple is a very well known shrine here, the temple to whom it is
dedicated is believed to have been the great Krishna devotee.
•         The oldest temple in the area is the Madan Mohan Temple; the most beautifully designed
temples is the Sri Radha Raman Mandir temple. Other temples are the Prem Mandir, ISKCON
temple, Vrindavan Chandrodaya Mandir and more.
•         In the evening Get transferred to Railway Station